Terms and Conditions, Company Policies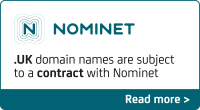 Privacy Policy
We are registered under the Data Protection Act. Some of your details are passed to our suppliers for purposes of providing our services, other than this we do not sell or share the information we hold unless requested to do so by law. All data is held securely. You may view or erase your data upon request.
Customer Service Levels
All telephone requests, if not completed at the time of the call, are usually completed within 24 hours. We achieve this 98% of the time.
Any request made by email is usually processed within 4 hours. We also achieve this 98% of the time.
Any telephone request made when the office is closed will be processed on the next working day.
All servers are monitored 24 hours a day 7 days a week. In the event of a problem with a server a technician will respond within 15 minutes if not sooner.
Complaints and appeals procedures
If you are unhappy about any aspect of our services, please contact us on 01702 808957 and we shall endeavour to resolve any issue you might have.
If after your initial complaint you are still unhappy, please put your complaint in writing and send to the Company Director, Kinetic Internet Limited, Lodge Park, Lodge Lane, Langham, Colchester, Essex, CO4 5NE. Where appropriate the company director will contact you to resolve the issue.
Contact us on 01702 808957
or complete the form below.
Registered Office:
Kinetic Internet Limited
Lodge Park
Lodge Lane
Langham
Colchester
Essex
CO4 5NE
Established: 2002
Registered in England and Wales. No. 04470080